Get the Latest Flight Updates- For Free!
Enjoy seamless, hassle-free travel with Flight Tab Pro. Simply enter travel details to access alerts & updates on any upcoming flight. Get the latest updates on upcoming flights within seconds.
Track upcoming flights for a convenient travel experience: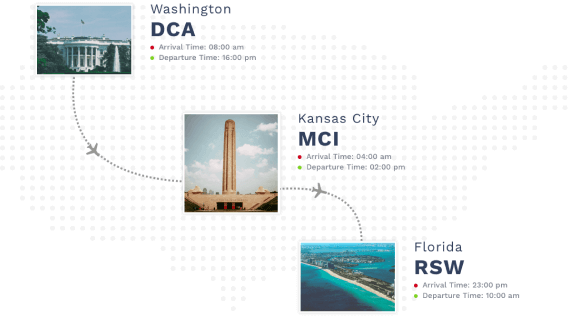 Avoid long delays at the airport! Track new developments for any upcoming flights and keep up with schedule changes easily. Use the 'flight tracking' feature below to easily track international and domestic flights. Get the updated flight status, easily plan your travel to the airport, and avoid missing out on connecting flights with Flight Tab Pro.
Access Live Tracking Info
Check if your flight is on time. Get instant status updates on domestic or international flights in real-time.
Get the flight status in 3 steps!
Step 1
Enter the flight number & travel date
Step 2
Select the airline name
Step 3
Click 'CONTINUE' to get your flight status
You can also access your flight status by entering the departure & arrival airports along with the airline name.
Check Flight Status Easily
Tracking flights is now easier with Flight Tab Pro. Search for almost any flight by route or airline via a tool on your new tab.
Plan your trips efficiently!
Firefox is a trademark of the Mozilla Foundation in the U.S. and other countries.
All third-party names (including company and service names), graphics, and logos used here are trademarks or registered trademarks of such third parties. Use of them here does not imply any affiliation with or endorsement by their respective holders.
The features available through the Firefox add-on may vary from those mentioned here.